Indulge in Exclusive Festivities: Get Your Tasveer All Access Pass for Opening Night, Closing Night, Centerpiece Night, Fireside ChaAts, and Festival Launch Party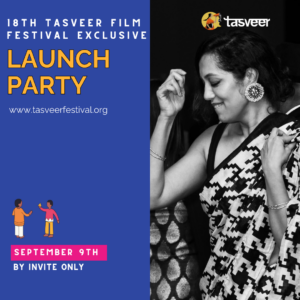 An exclusive invite-only event for our Tasveer members, patrons and supporters! We will be offering a first look into upcoming 18th Tasveer Film Festival.
Witness the festival trailer launch, film line-ups, and significant highlights. Please join us in conversation with Festival Team, Board Members, Programming Team. The event is hosted by Sammera Khan
Join us for this unforgettable celebration of art and culture. Limited invitations are available; get your all-access pass now. 
Trailers, clips, and shorts from thought- provoking programming.  
Festival theme: #BreakingBarriers
6:30 PM-7:30 PM: Dinner & Entertainment
7:30 PM – 8:30 PM: Sneak Peek of the Tasveer Festival
8:30 PM:  Event Concludes
Bellevue Arts Museum
510 Bellevue Way NE, Bellevue, WA
Delicious dinner buffet by Khushi Bellevue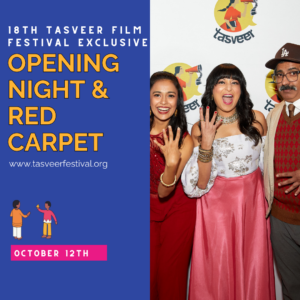 Opening Night & Red Carpet
A star-studded affair, this is the awe-inspiring evening that marks the beginning of our film festival. An exclusive reception, followed by the red carpet and the opening night film at the Pacific Science Center, this event sets the tone for the rest of the festival.
Experience a night of cinematic enchantment as we launch our film festival in style! 🌟
Join us for a star-studded evening, commencing with an exclusive reception and an elegant red carpet-experience. Capture the glitz and glamour as you walk the carpet and create cherished memories.
Immerse yourself in cinematic wonder at the renowned Pacific Science Center's PACCAR IMAX Theatre with the screening of "Munnel." After the screening, engage in a captivating Q&A session with the film's Director and Producer, gaining insights into their creative process.
Savor the culinary delights of Khushi Foods from Bellevue with a delightful dinner, followed by a Dance with DJ Kazan. Dance, sip exotic drinks, and revel in the rhythms of DJ Kazan.
This event sets the stage for a mesmerizing festival, combining glamour, culture, and the magic of cinema. 📽️🍾🎬
EVENT DETAILS
6:30 PM- Reception: Red Carpet
7:00 PM- Munnel Film Screening @PACCAR IMAX Theatre at Pacific Science Center
8:45 PM- Q&A with Munnel(Sand) Film Director and Producer
9:15 PM – Dinner by @Khushi foods, Bellevue
9:45 PM – Drinks & Dance Party with DJ Kazan

Centerpiece & Party: A delightful interlude
This centerpiece event includes a mid-festival cinematic pick-me-up and an after-party.
Film: Pasang: In the Shadow of Everest
The story of Pasang Lhamu Sherpa, the indigenous trailblazer who battled racism, gender discrimination, and political opposition in her quest to become the first Nepali woman to summit Mt. Everest. Her courageous, tragic journey would greatly move her country, inspiring new generations to reach for their rights.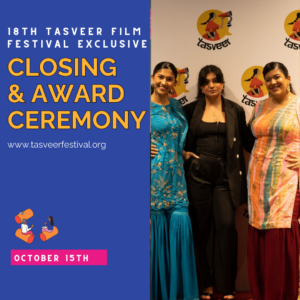 Closing Night Film & Award Ceremony
A grandiose celebration, an award ceremony, and a screening to mark the end of a lovely festival.
A chai, samosas, and film evening!
A splendid celebration, an award ceremony, and a screening to mark the end of a lovely festival.
At 3:30 PM, join us at the Pacific Science Center for our Closing Night Screening. Experience three cinematic masterpieces that promise to leave you spellbound.
Following the screening, at 4:45 PM, engage in a riveting Q&A session with the creators of "Catfish." Dive into the creative depths of this remarkable film.
Then, at 5:30 PM, head to Tagney Jones Hall at the Seattle Opera for a delightful evening of Chai, Samosas, and our Award Ceremony. Enjoy the flavors of India with chai and samosas while we honor the outstanding achievements of our festival's finest.
This centerpiece event promises a memorable evening filled with cinematic wonder, celebration, and delectable treats. 🎥🏆🍵
EVENT DETAILS
3:30 PM- Closing Night Screening @Pacific Science Center 
4:45 PM – Q&A with Catfish 
5:30 PM – Chai, Samosas & Award Ceremony at Tagney Jones Hall, Seattle Opera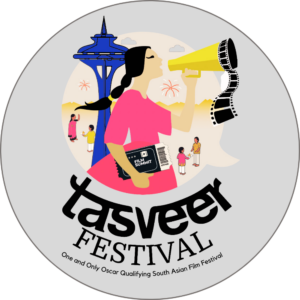 How do filmmakers build novel diversity-focused perspectives? What are the stories that matter? Engage in thought-provoking discussions and captivating stories at our Fireside Chats. Esteemed filmmakers and industry experts will share their insights, inspirations, and behind-the-scenes experiences, offering a rare opportunity to delve deeper into cinema.