About US:

Tasveer FILM Festival
The first Tasveer Film Festival (also known as Tasveer South Asian Film Festival, TSAFF) began in 2004 as part of Tasveer's mission to inspire social change through films, art, and storytelling. 
Since 2004, Tasveer Film Festival has been showcasing the best of South Asian films and provide a platform to amplify under-represented South Asian voices. The festival places a spotlight on South Asian filmmakers and strive to carry our mission of stimulating thinking and social change through films, Q&As, panels, and workshops, which in turn empower, transform, heal, and entertain attendees.
Every year in October, Tasveer South Asian Film Festival brings films from all parts of South Asia (Afghanistan, Bangladesh, Bhutan, India, Maldives, Nepal, Pakistan, Sri Lanka and Tibet) as well as its Diaspora from all parts of the world. 
Some highlights, and proudest achievements are exhibiting films from trailblazing filmmakers like Shaunak Sen, Mariam Ghani, Roya Sadat, and others long before their recognition.
We've also provided a platform for niche storytellers like Tibetan directors Ritu Sarin & Tenzing Sonam or Anand Patwardhan, whose unique perspectives are not always welcome in theaters due to geopolitical pressures.
Here's a brief history of Tasveer South Asian Film Festival over the years: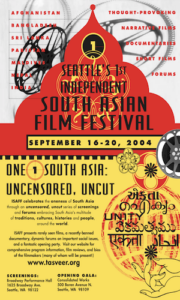 2004: First Tasveer Film Festival, then called as the Independent South Asian Film Festival, was organized at Broadway Performance Hall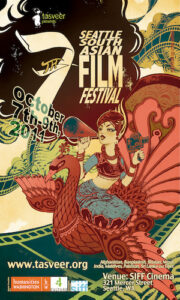 2011: The earliest prototype of the Tasveer mascot, the girl with a megaphone is found in this year festival's poster. Check out our TSAFF Archive to see the 2011 poster.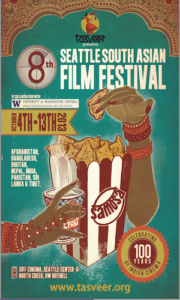 2013: The Tasveer logo becomes official and visible on the 8th Seattle South Asian Film Festival. Check out the TSAFF 2013 poster.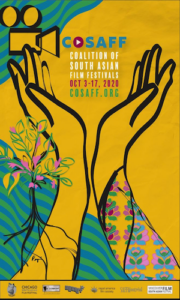 2020: Tasveer collaborates with other South Asian film festivals from the US and Canada to launch a unified virtual film festival, Coalition of South Asian Film Festivals, COSAFF. This was one way of reaching out to our audience during the Pandemic.
2023: Tasveer attains Oscar-qualifying film festival status.
Days (in-Person + Online)
Social Media & Marketing Strategist
Partnership & Communication Lead
Tasveer Film Fund Manager
Hema Dhawan & Deeksha Meshram
Anterpreet Bains (Festival Coordinator)
Sami Austin
Deepti Gupta
Tejas B
Lila Balakrishnan
Kristin Lavelle
Kamia Acoba
Sammera Khan
Arlene Plevin
Sugandha Rao
Shailaja Rao
Gurjot Kang

Contact
drop us a note
we will get back
to you soon